Step 5: Admitted to God, to ourselves, and to another human being the exact nature of our wrongs.
​
IMPORTANT
​
Dear District 1 Group,
I am hoping you can help me get some information out to your members. My father, John Merideth, was very active in the AA community there until the early 90s, when he moved to Florida. I know he kept in contact with people in your area, but I do not have names and email addresses.
If it is possible, I would appreciate if you could let your community know that my father passed away in Jacksonville, FL, on February 4. My family will be holding a memorial gathering at the Community Presbyterian Church in Rochester on Sunday, May 29. Friends of my father are welcome to attend, either in-person or via livestream. If they attend in-person, they are welcome to join friends and family afterward for a "celebration of life" casual lunch reception at the church.
You can direct people to GatheringUs.com for updates and details. We only ask that people let us know in advance if they intend to come for lunch, so we can make sure to have enough food. Please contact the District 1 email if you will be attending.
​
New Directories will be available by 5/25/22.
the tab above has the 10/10/21 Directory.
​
If you have updated information about your group please contact the Webmaster - use the email "contacts@aadistric1.org"
​
​
Next Meeting will be May. 18th .This will be a regular Business Meeting. It will be a In Person Meeting at Tradition 3 ( Last Minute Change). With meeting starting at 6:30 pm . Pizza served at 6:15.
​​
District 1 includes the counties of Goodhue, Wabasha, & Olmsted and the Eastern Part of Dodge County in south east Minnesota
To see meetings by day, look on the "Groups" tab. Meetings were updated on 2/15/21 Meetings by City were updated on 10/14/2020. You can also find meeting anywhere in Southern Minnesota by using the "AA Meeting Locator" on the "LINKS" tab
​
See the "Events" Tab for where monthly District Meetings are Located.
​
NEW Event : T3 Potluck & Cake Night ! And Speaker ! See Events Tab.
​
For meetings by the day download the "Meeting Guide App" Free ! This works on Cell Phones.
​
New email: contacts@aadistrict1.org Use this email to contact any officers
District One includes Goodhue, Wabasha, Olmsted and Eastern Dodge Counties. We have close to 100 meetings each week. District One is part of AA Area 36, which covers Southern Minnesota.
A great place to find upcoming AA events is at "St Paul Intergroup", There is a link to this site on the Links tab, then click on Unity & then "Upcoming Events". This has events all over the State. Most are free to AA members to attend.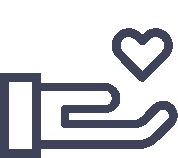 Only you can decide whether you want to give AA a try – whether you think it can help you.
We who are in AA came because we finally gave up trying to control our drinking. We still hated to admit that we could never drink safely. Then we heard from other AA members that we were sick. (We thought so for years!) We found that many people suffered from the same feelings of guilt and loneliness and hopelessness that we did. We found out that we had these feelings because we had the disease of alcoholism.
We decided to try and face up to what alcohol had done to us. Here are some of the questions we tried to answer honestly. If we answered yes to four or more questions, we were in deep trouble with our drinking. See how you do. Remember that there is no disgrace in facing up to the fact that you have a problem.